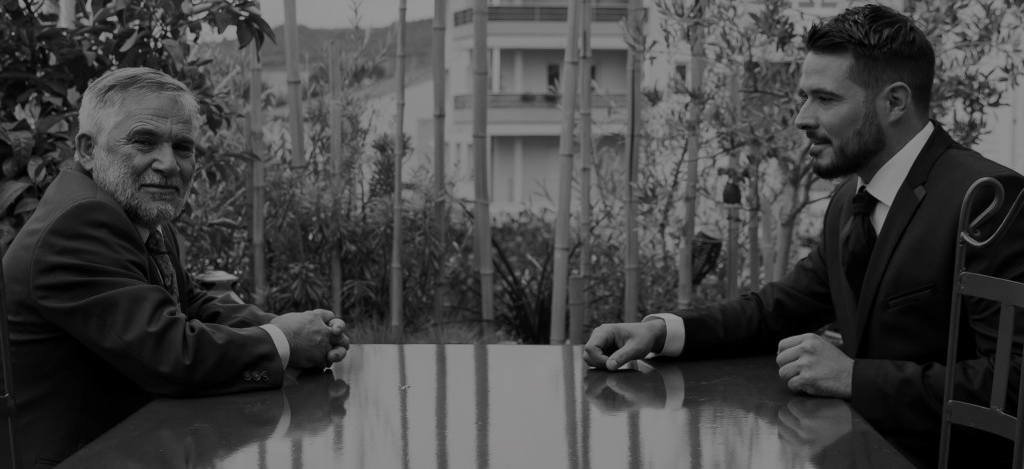 From one generation to the next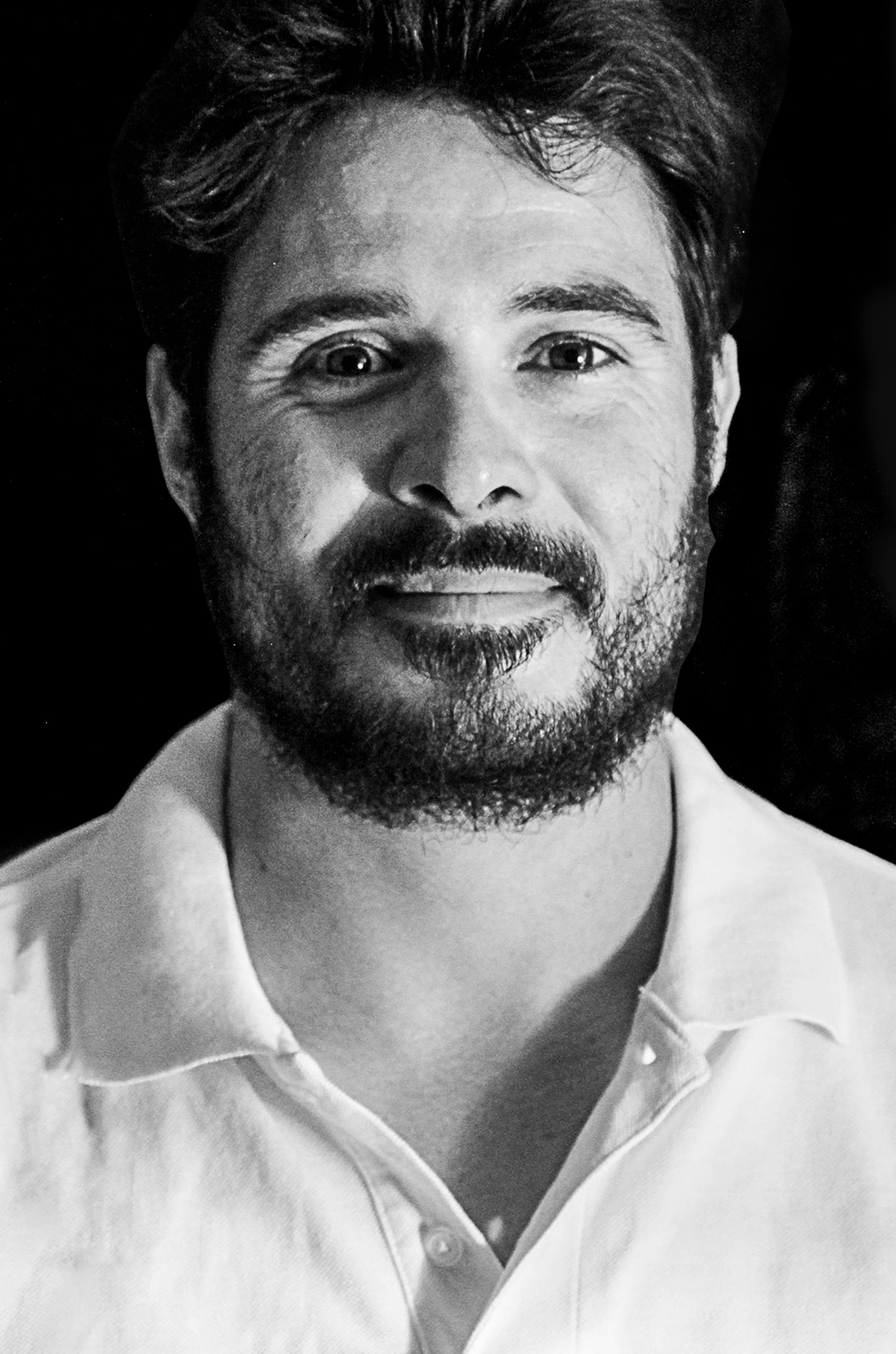 A story where enamelled lava stone became a matter of course.
Since I was very young, I have been in contact with stone! Son of a mason, I joined my father in the family business. For years, I learnt from his old hands, which were in love with the trade! One day, a building site introduced me to enamelled lava! (Being Auvergnat, I'd heard about it but never seen it in person). The company told me that this would be its last project, with them closing … Leaving two members, Alain and Frédo, with no alternative.
So, with the opportunity seeming obvious, I decided to take up this extraordinary activity, this ancestral knowhow, this material from my native region. I submitted the idea to Alain and Frédo, and together we embarked on this adventure!
Stone has always been by my side, you could say it's a family affair; my father passed on to me his love for working with stone and every day Alain passes on to me his passion for enamelled lava, a passion which gave birth to TRADITION PIERRE.

The Tradition Pierre workshop
has (so far) seen
The Tradition Pierre team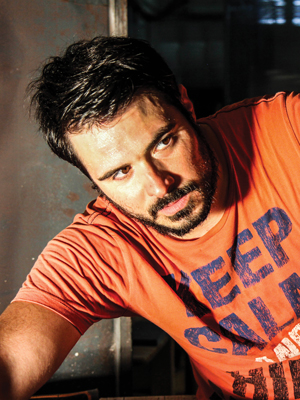 Jean Charles
I founded the Tradition Pierre workshop with a wish: to make people aware of and share this fabulous top-of-the-range product; from our Auvergne volcanoes, an ancestral and natural stone rejuvenated by modern and high quality enamelling. Today Tradition Pierre is a team of passionate people, recognised for its quality workmanship and we are present in many sectors such as decoration, furniture, interior design and many others!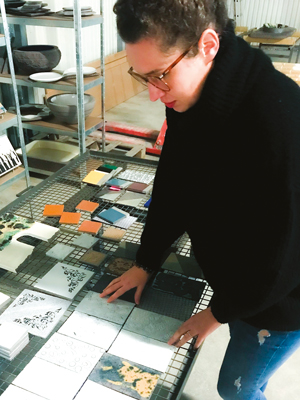 Anne Sophie
« Details make perfection, and perfection is not a detail»
Leonardo da Vinci
When Jean-Charles asked me to join him in this adventure, it was without hesitation that I accepted! To develop a workshop for enamelled lava…
Every day, it is a pleasure to work with such a noble material, so rich in possibilities. An exceptional savoir-faire that combines technique and art.
With a motivated and creative team, we are reinventing enamelled lava, and it is fascinating!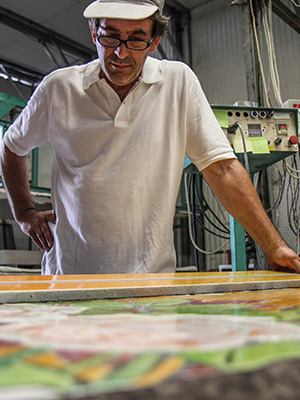 Alain
I have always wanted to make a profession of Art. When I was young, I made music and then drew, until I graduated as a technician in applied arts. But to find work as an artist and make a living from it is complicated. So you need luck, an internship in the stone trade and enamelling at Volvic, was my revelation! Immediately afterward, a company was looking for a young person to start in the enameled lava trade. It was perfect for me, I felt I had to do it! Hard work, research, discovery, failure and success. In short, a daily passion that still captures me. And 30 years later, Tradition Pierre in turn embarked on this superb craftsmanship and called on me for my know-how. Nothing is more beautiful than the glow of an oven and this lava in all its brilliance!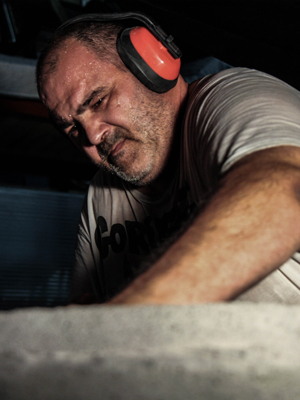 Alfredo
I have been working as a shaper for 25 years, what I love about this job is working with rough stone and then giving it a shape. With stone, you can imagine anything. I find it hard to explain in words the love I have for this job, so I show it! I am always told that when I shape, my eyes light up!
Alexandre
I chose to learn the craft of a lava enameller. I find it an atypical, manual job, which also requires a lot of thought, meticulousness.
The fact of of receiving, applying and conveying know-how, in order to make this profession last over time appealed to me.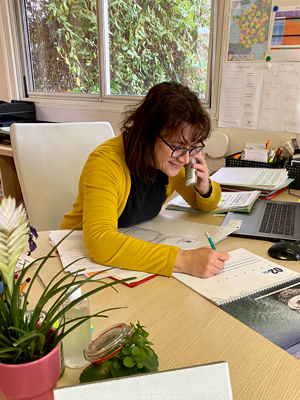 Isabelle
Being from Auvergne, I'm proud to be a part of Tradition Pierre and to help promote the special stone originating from our volcanoes.
I dreamt for a long time of working in a family-oriented business, where teamwork is essential and everyone gives the best of themselves, to ensure that our work is as successful as possible.
What satisfaction it is when one of our customers tells us that the creation we made for them is "sublime"!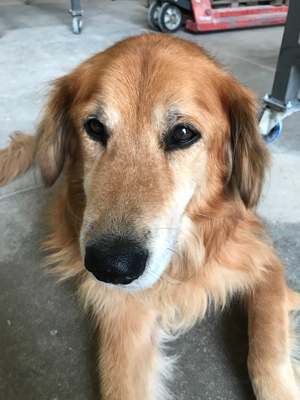 Otello
Every day Otello looks forward to just one thing… heading to the workshop!
He patiently waits for the whole team to arrive, before coming to ask for his morning walk, which he never misses. He watches over the workshop, reminds us when it's time for lunch and affectionately welcomes visitors. And believe us, nothing is better for a relaxing break than giving him a good stroke!
We can't imagine our workshop without this faithful companion.
Unique, custom-made works with character
In collaboration with professionals
Enamelled lava crosses borders
Tradition Pierre loves its volcanoes from Auvergne … but not exclusively ! We love to travel, exchange and discover.
Enamelled lava from Auvergne has admirers all over the world and we love to visit !
A must-see! The capital was the first to adopt "Lava Émaillée" with its street signs, the beautiful façade of the Samaritaine and the fresco in the church of St Vincent de Paul.
In the four corners of France!
St Tropez, Bordeaux, Orléans, Strasbourg… Not forgetting the overseas territories such as St Barth, Martinique…
Travelling the world! Discovering Belgian architecture, climbing the peaks of the Alps in Switzerland, braving the oceans to Sydney, New Delhi, London, Dubai, etc.
Enamelled lava from our Auvergne volcanoes